Industrial Doors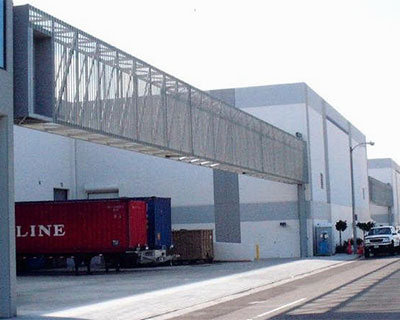 Industrial doors are an important aspect of commercial property security and should be considered carefully before purchase. There are many different kinds of them available in the market and the most popular are hydraulic gates, swinging paint booth doors, and high-speed doors. You can consult with a reliable retailer or manufacturer and get their advice on these doors to make the right choice.
DP Industries has a good collection and can perform industrial door installation for you in Carson City, South Lake, Reno, Sparks, Fernley, Placerville, Truckee, Sun Valley, Fallon, and Grass Valley. If you want high-quality services, you should contact them.
Considerations When Purchasing External Industrial Doors
With so many options available in the market, it's not easy to determine which door is right for your property. However, there are some questions you can ask yourself to make the decision easier and they're listed below:
Choose something that would fit in with your commercial premises and give it a clean and professional look.


Industrial doors often come with a number of great security installations and features. You can add access control, scanning systems, and coded or keycard entries to the door to increase the level of security.


Use will determine the design, door material, size, and mechanism. For example, external industrial doors would be different in comparison to indoor clean-room doors.


The door position would also determine its design and material. External doors would require weather stripping and other such protections.


If you need a general access door, you don't require a sophisticated access-control system. Doors for cold rooms and clean rooms would require special protections and would need to be designed differently.


Different commercial property owners have different preferences. Some prefer sophisticated electrical systems with battery backup while others prefer manual operations. Manually-operated doors are more affordable and easy to install but they might not offer the same level of security.


If you plan to open and close the doors too often, you need to purchase an industry door with a resilient operations mechanism. You might also want to consider a thorough maintenance plan to ensure your door remains efficient for several years to come.


If speed important is important to you, you need to install high-speed doors on your property.


Modern industrial doors have sophisticated safety features installed to ensure there are no accidents. This includes pressure sensors, automated locks, and other such useful safety measures.
A good contractor can help you choose the right industrial doors and companies like DP Industries have a great team of consultants and ample experience in this industry so you can contact them for assistance.
"MORE ARTICLES"
Hangar Doors
Airplane Doors
Commercial Doors
Hydraulic Doors
Door Systems