Door Systems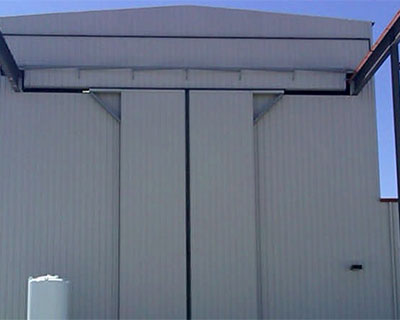 Modern door systems are designed to enhance security and be easy to operate. They have sophisticated machinery and a number of features that make them ideal for commercial or industrial use. Unfortunately, choosing the right one isn't easy because the market is followed with a variety of products.
Most business owners are forced to rely on limited information and make a choice based on affordability. Some retailers and installation companies offer honest and unbiased advice to help customers make the right choice.
DP Industries have a good collection and can perform door system installation for you in Carson City, South Lake, Reno, Sparks, Fernley, Placerville, Truckee, Sun Valley, Fallon, and Grass Valley. If you want high-quality services, you should contact them.
Types of Door Systems Available to You
You need to choose a door system based on your requirements because most doors are specially designed for their environment. Here's a brief description of what's available in the market:
Hangar Doors - Hangar doors are designed for airport hangers. They're usually made of high-grade steel or other such resilient materials and can easily withstand high winds, heat, snow, and rain. You can choose from a wide range of products that include sliding, vertical lifting, side sliding, partial canopy, full canopy, free standing side sliding, and free standing partial canopy hangar doors for your property.


Industrial Doors - Industrial doors are specifically designed for factory conditions and are well-suited for dusty, hot, and rough environments. They can be as big or as small as you need and are very resilient as well. You can choose hydraulic gates, swing paint booth doors, and high-speed doors for your property, depending on the space available to you.


Paint Booth Doors - Paint booth doors form a tight seal and don't easily allow air to come in or move out of the property. They can also be as big or as small as you wish and can easily cover large doorways. Paint booth doors are available for both interior as well as exterior applications. You can choose between side sliding and swinging paint booth doors.


Blast-Proof Doors - Blast-proof door systems are very resilient and can easily withstand high levels of impact. They're specifically designed for munitions storage and have sophisticated security systems. These door systems are made from military-grade materials and can easily bear harsh weather conditions and rough use. You can choose between sliding and swinging mechanisms for these doors as well.
Once you understand these door systems and their purpose, you can choose something that fits into your budget and requirements. These doors can be customized and altered to fit your property and have features like:
Access control systems.
Manual as well as electronic operations.
Weather-stripping.
Battery backup for emergency.
Automatically locks in case of failure and much more.
A good contractor can help you choose the right door systems and companies like DP Industries have a great team of consultants and ample experience in this industry so you can contact them for assistance.
"MORE ARTICLES"
Hangar Doors
Airplane Doors
Commercial Doors
Industrial Doors
Hydraulic Doors